The SPIRIT-CHD Summer Internship Program provides students in Tampa, Florida and New Orleans, Louisiana with 8-weeks of intensive clinical and/or behavioral research studies under the mentorship of an assigned expert research scientist from Moffitt Cancer Center and Research Institute and Louisiana State University Health Sciences Center. 
The SPIRIT-CHD Summer Internship Program is funded by the National Cancer Institute (NCI) through the Center to Reduce Cancer Health Disparities' (CRCHD) Partnerships to Advance Cancer Health Equity (PACHE) programs. For their participation in the program participants receive a stipend to cover personal expenses. Stipends are distributed in two installments - the first mid-way through the internship and the second after all program requirements are completed. 
Students that are admitted to the program are subject to their admitting institution's onboarding policies. This may include drug screening, background check and a tuberculosis test (TB). Further information about these onboarding requirements and procedures will be provided to students upon admittance into the program. Students may also be asked to provide their immunization records.
Admission to the SPIRIT-CHD Summer Internship Program is highly competitive. Participant selection is based on the following:
Academic standing; GPA

Letters of Recommendation

Essay Question(s)

Updated resume or CV

Interest in cancer health disparities, biobanking and precision medicine research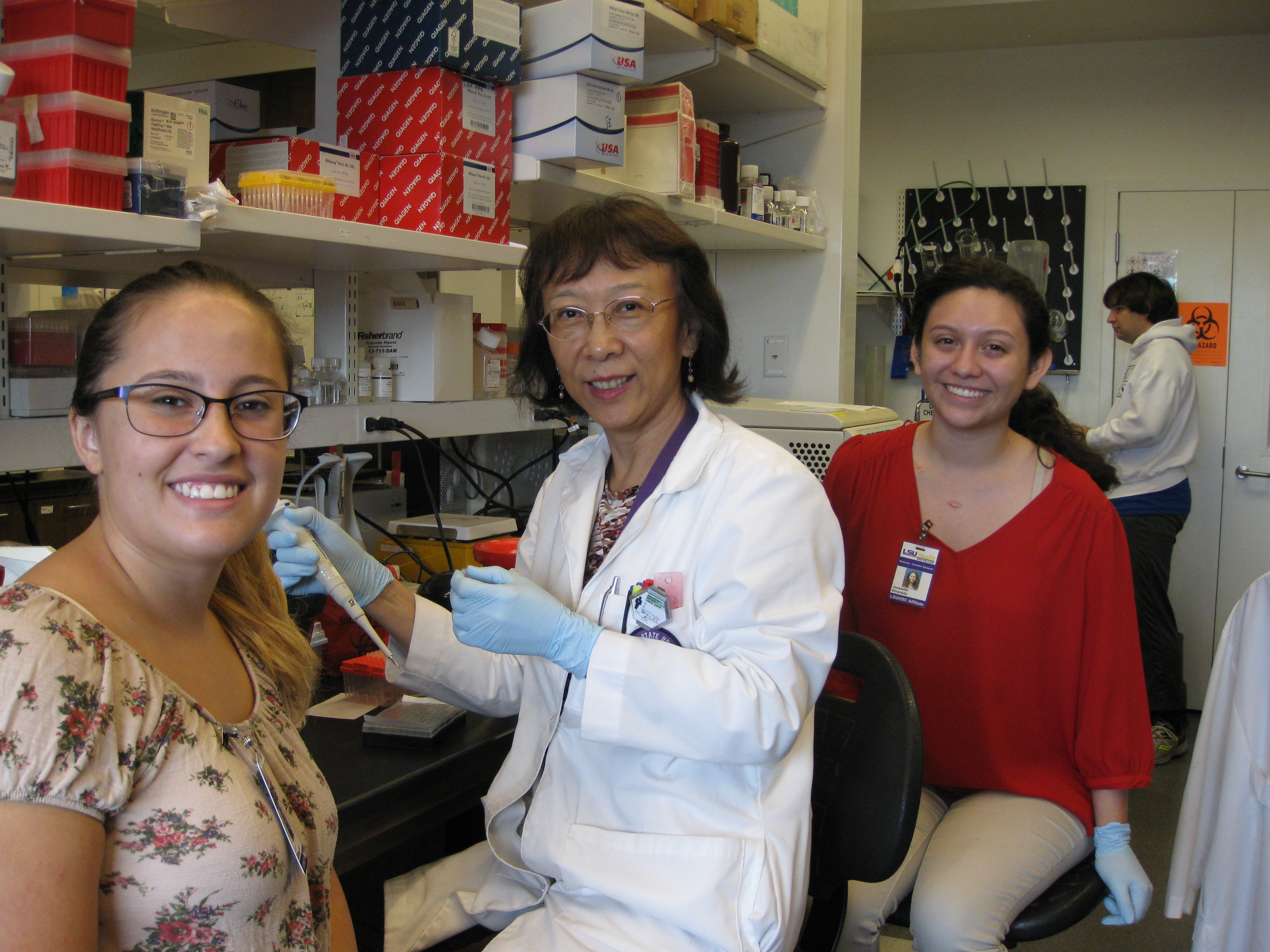 Eligibility
Academic Requirements
The SPIRIT-CHD is open to U.S. citizens currently enrolled as an undergraduate or medical school student interested in biomedical research. The SPIRIT-CHD has an added focus on cancer health disparities, biobanking and precision medicine research.
Minority undergraduate and medical school students are encouraged to apply.
Residency Requirements
The SPIRIT-CHD Summer Internship Program does not fund housing for out-of-town students. Candidates are required to make their own living arrangements for the duration of the program.
What you will do as a SPIRIT-CHD Summer Intern
Fulfill full time 8-week commitment (students must be available for 8-hours per day and 40 hours per week Monday – Friday and will not be able to enroll in outside classes or have outside jobs during the day)

Adhere to dress code and maintain a professional behavior

Collaborate with an assigned mentor to create a research project with achievable goals in the time allotted

Gain familiarity with standard methodologies and research techniques in a safe environment

Attend weekly SPIRIT-CHD seminars and discussion sessions

Participate in scheduled lab meetings

Acquire necessary data through experimentation, computation, surveys or other means

Document findings in an appropriate format (laboratory journal, audiovisual recording or digital databases)

Review and discuss findings with research mentors, draw conclusions and make new plans

Gain oral presentation experience by designing and delivering a five-minute presentation to peers, lab members, family and guests at our yearly event, Research Day

Write and submit an abstract of your research project completed over the summer
How to Apply
Download the SPIRIT-CHD Summer Internship Program Application
Follow the detailed application instructions that include all required application materials.
A complete application will include:
Completed SPIRIT-CHD Summer Internship Program Application Form
At least two letters of recommendation including one from a person with whom you share an academic relationship with
Unofficial college transcripts (for undergraduate student applicants only)
Essay Question(s)